Tourism Guide
Aizu is rich in nature, whose beauty changes with the seasons. The shrines and temples themselves are surrounded by a sacred, tranquil atmosphere. The ancient spirits of the samurai, culture, and food have been preserved. A variety of Japanese styled buildings and onsens are also available. Aizu has plenty of fascinating things to do for all tourists.
The "Japan" you've been picturing can be found here in Aizu. Beautiful and amazing encounters await you~
From Tokyo, Aizu Area sightseeing model course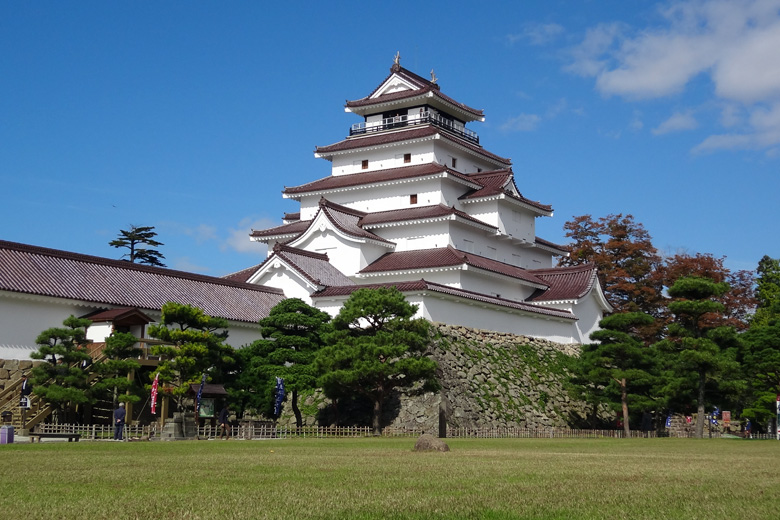 Aizu Area is an attractive sightseeing spot with history, nature, cuisine, and culture that can't be experienced in big cities like Tokyo. Please download and use the pamphlet.
"Aizuwakamatsu Castle Town": Town-Exploring Course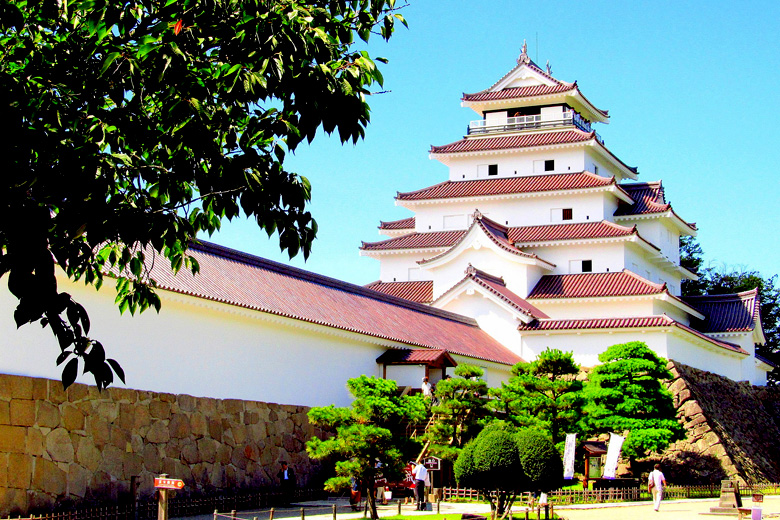 400 years of History and Culture

(Day-trip and/or Day 1 for an overnight trip)
Aizuwakamatsu City flourished as the castle town of the Aizu Clan many years ago. There are many tourist attractions, including Tsurugajo Castle, which had the reputation of being impenetrable in the past, and the Aizu Bukeyashiki samurai residences, where you witness the day-today life of a samurai. You can also enjoy Aizu's cuisine.
Aizu/Urabandai Exploration Course(April ~ November)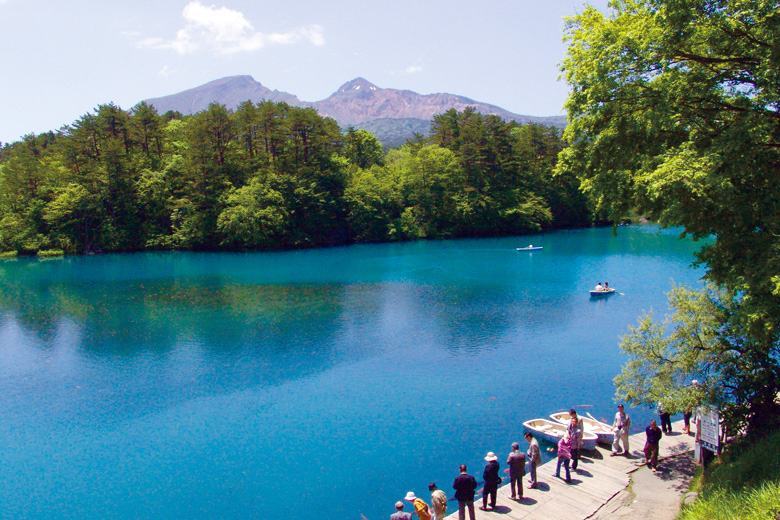 Surround yourself with Mother Nature!

(Day trip and/or Day 1 or more of an overnight trip)
Come to see a beautiful landscape, including "Mt. Bandai," a famous mountain in Aizu in the foreground, and the Urabandai wetlands, dotted in over 300 lakes and ponds of all sizes behind it. Unwind from your daily fatigue in the Urabandai marshes. Don't miss the mysterious and beautiful "Goshiki-Numa Ponds," which are 5 different hues,including blue and green. You can also enjoy riding the sightseeing boat around "Lake Hibara," the biggest lake in Urabandai. Enjoy the changing landscapes throughout the year.
Yanaizu and Hongo Pottery: Town-Exploring Course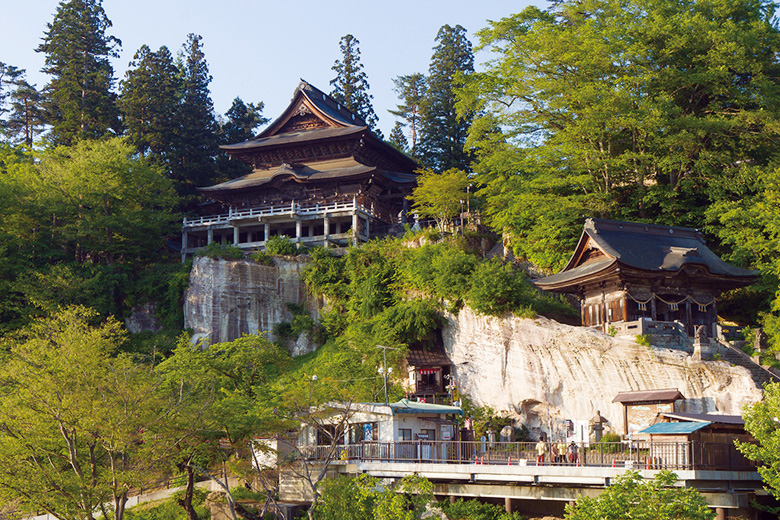 Experience the Traditions and Culture of Aizu

(Day 2 or more of an overnight trip)
Yanaizu Town's symbolic Enzoji Temple , dedicated to the "Fukuman Kokuzo Bosatsu" (the bodhisattva of wisdom), is a famous temple with a history of over 1,200 years. The following story is associated with the temple: A long time ago, the Japanese monk Kobo Daishi (Kukai), received a sacred tree from a virtuous priest in the courts of the Tang dynasty. He split the tree into three pieces, and floated them out to sea. Upon his return to Japan, he found that one of these three pieces had drifted to Yanaizu. Hongo is also the home of Aizu-Hongo pottery which has the longest history of any pottery style in the Tohoku District. Make sure to visit the town and find your favorite piece?
Ouchijuku Course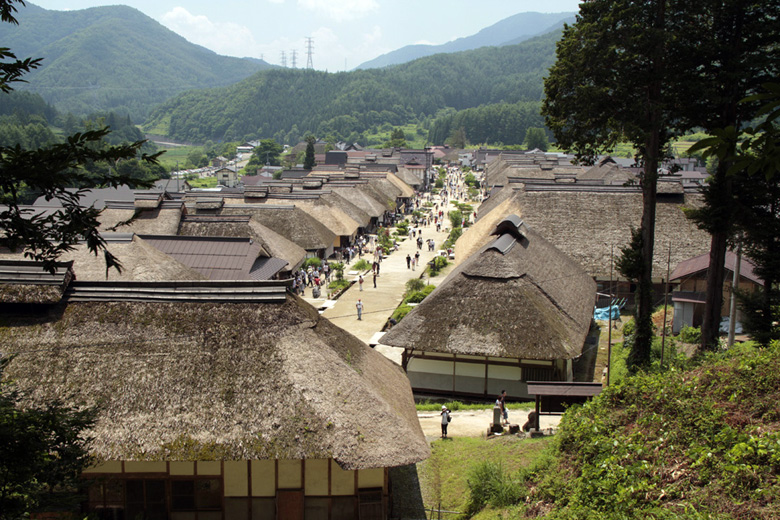 Travel back in time to Japan's olden days!

(Day 2 or more of an overnight trip)
Travel a little further afield from Aizuwakamatsu, and a scene from Japan's past spreads out before you. Why not enjoy a trip back in time to Japan's olden days, strolling through the thatched-roofed village settlement of Ouchijuku?
Kitakata Course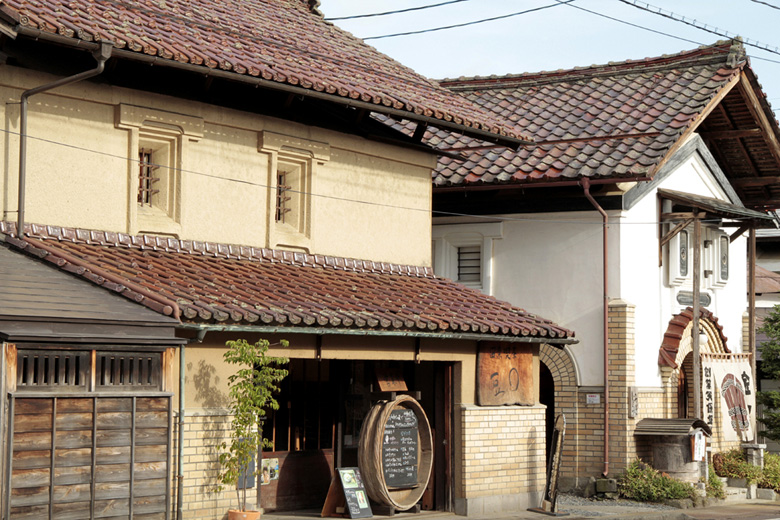 Visit the city of ramen noodles and "kura" storehouses!!

(Day 2 or more of an overnight trip)
Lick your lips over one of Japan's three great ramen towns as you take a stroll through the sprawling scene of Japan's nostalgic "kura" storehouses. Savor the delicious smell of ramen that wafts here and there at spots all across the town.